Wrocław – Drabika
ul. Drabika 87
Location
Life Spot Drabika is located in the southern, rapidly developing part of Wroclaw, at the intersection of Buforowa Street and Drabika Street.
In the immediate vicinity one can find a wide range of schools, service points and a park with a dog run. Proximity to public transportation provides quick and comfortable access to the center.
In a new, five-story building with three individual entrances and elevators, we offer 244 comfortable, furnished and equipped with household appliances apartments. All apartments in the project are designed in a modern style that's inspired by nature, with simplicity and bright colors. Most of them have a terrace or a large balcony.
Life Spot Drabika provides a total of 250 garage and parking spaces.
In the area
Lidl, Biedronka 1,3 km
Brochowski Park 2 km
Dog run 3 km
Medical clinic 3 km
Grabowy Labirynt 3 km
Aquapark Brochów 4 km
Shopping mall 7 km
Hospital 7 km
City center 9 km
Benefits
Internet included
Pets friendly
Furnished apartments
New buildings
Transparent lease terms
See all
Jagodno
ul. Drabika 87
52-131 Wroclaw
*Walking time
Currently unavailable
To receive notification about the availability of this apartment, fill in the contact form.
18m2 with a balcony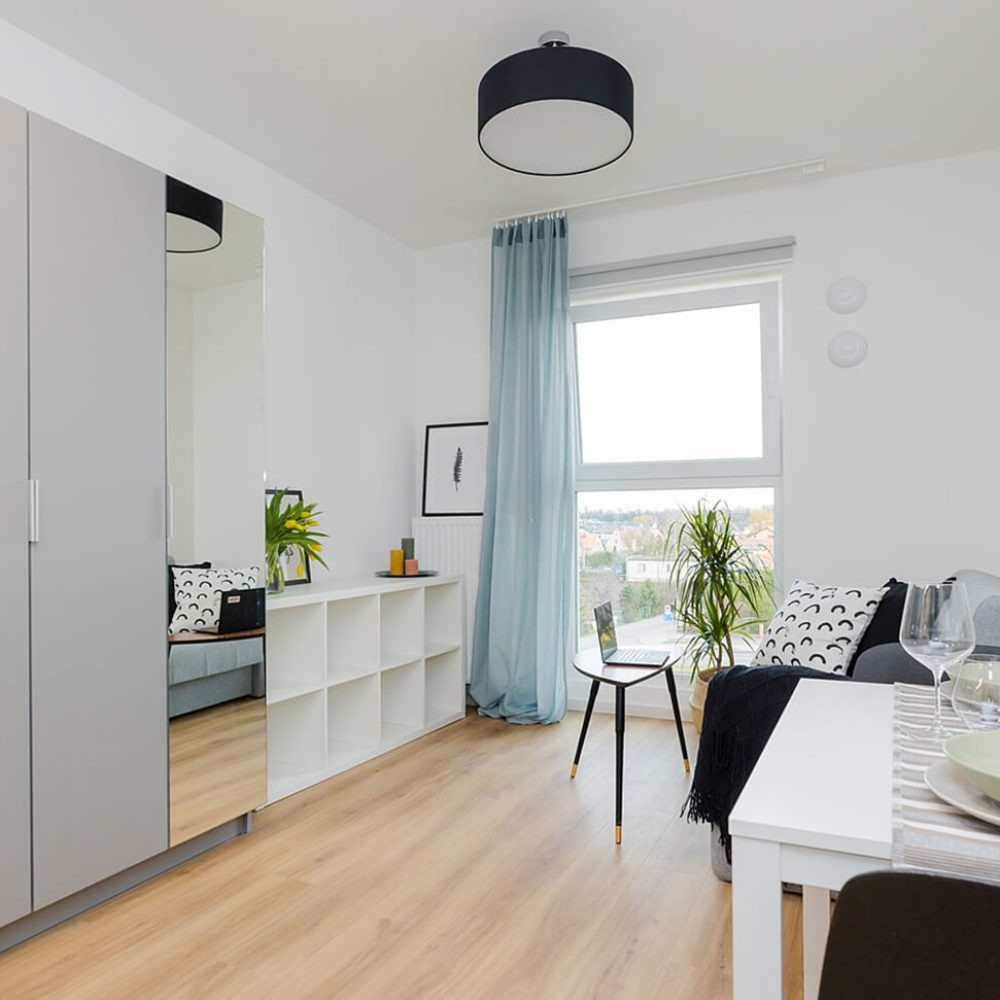 Life Spot benefits
For your other half, your kids, your hamster and your dog. For your lifestyle. At Life Spot, you live the way you like and do your own thing. That's because we do the rest!
Internet included in price
Pet friendly
Furnished apartments
Environmentally friendly
Transparent lease terms
New buildings
Comfortably designed
Client Portal
Professional service
Parking lots
Wide choice of locations
Wide selection of apartments
Technical support
Easy payments
Quick contact